GET THE FRESH
RUBBER LOOK!
Airolube Tire Conditioner is a plant-based conditioner for rubber surfaces.
The natural and silicone-free formula of the Tire Conditioner makes the rubber look like new again. The liquid is easy to apply to the rubber and absorbs easily into the relief.

Like all other Airolube products, the Tire Conditioner is also biodegradable. The packaging is also fully recyclable.
Additional information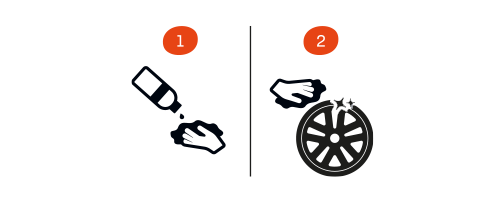 Instructions
Apply Airolube Tire Conditioner to a paper or cloth cloth. Then polish the entire tire.