MADE AND PRODUCED
IN THE NETHERLANDS!
At Airolube we are on a mission. We want to develop the safest, cleanest and best products for cleaning, lubricating and maintaining almost anything. In this way we ensure that life on our planet becomes safer, fairer, healthier and therefore better for everyone. So stop worrying. Enjoy!

Wij geloven dat met de juiste expertise en passie in combinatie met nieuwe innovaties er een groene oplossing is voor werkelijk alles.

LET'S MAKE THE CHANGE!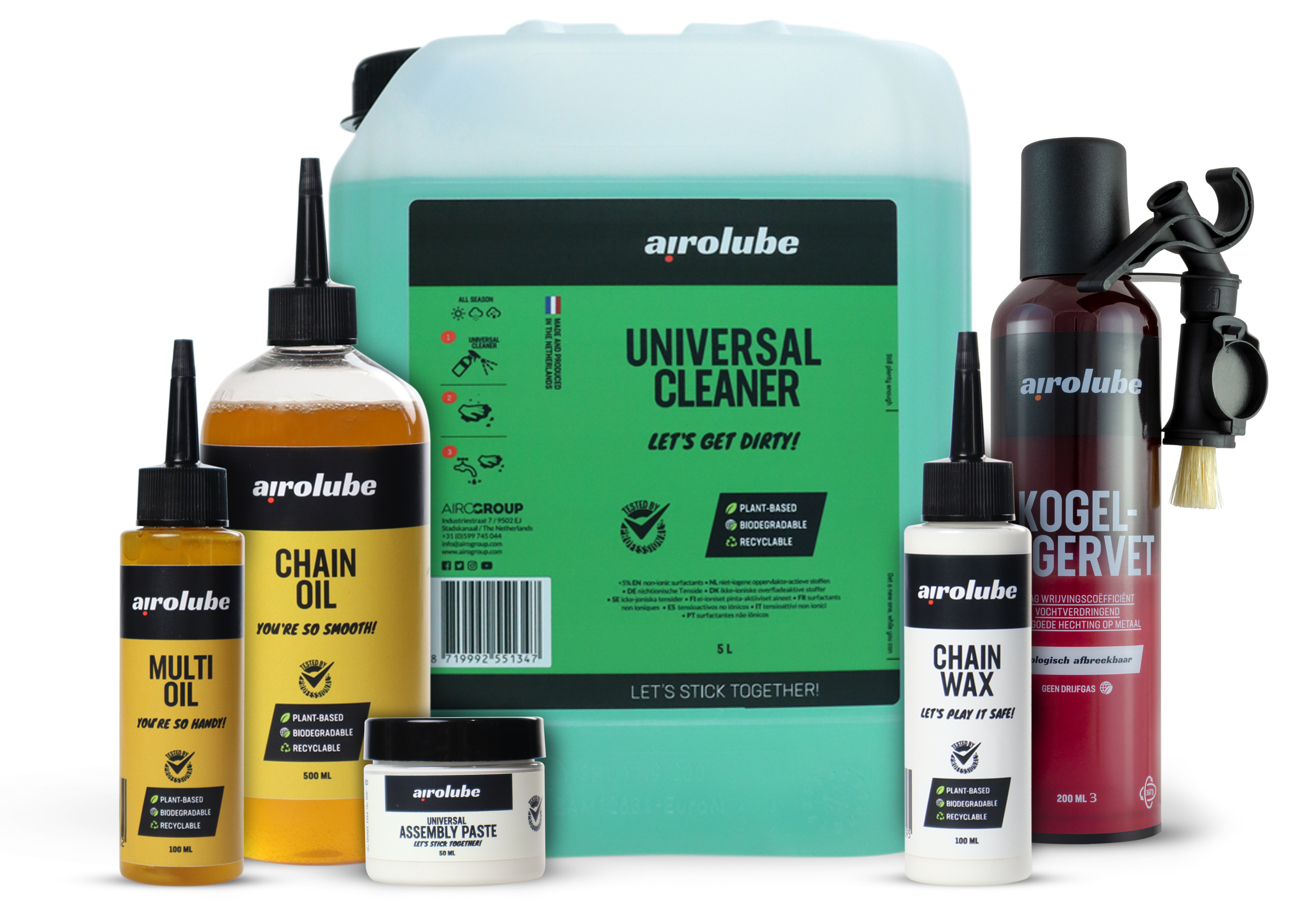 From plant to product
LET'S EXPLAIN OUR PROCESS!
From the field
All rapeseed, which is used in 80% of all Airolube products, comes directly from fields in the immediate vicinity. Immediately after harvesting, the colza seeds are pressed and rapeseed oil is produced. This rapeseed oil forms the basis for many of our Airolube products.

Source of good properties.
We have researched and developed recipes in our own Research & Development Laboratory. These recipes are then produced and packaged in our production location in Stadskanaal.
Directly available!
After production, our products are stored in our warehouse. From here, distribution takes place to our carefully selected dealers. Our webshop is also managed and delivered from our warehouse.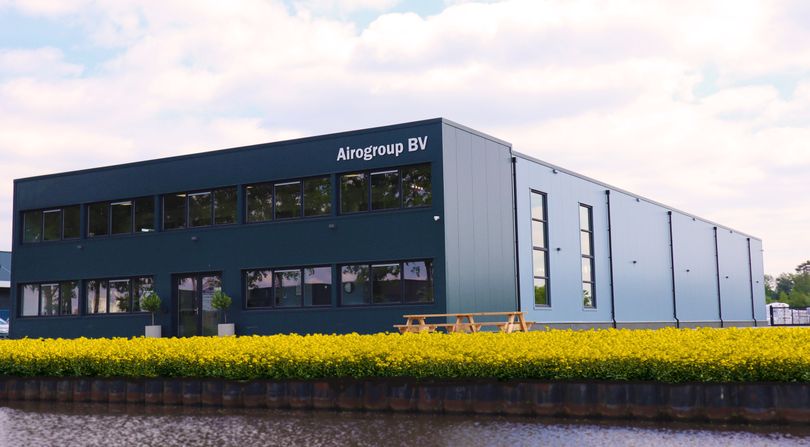 Airogroup
Stadskanaal is situated between the golden yellow of the Drenthe-Groningen rapeseed fields and thus the production facility of Airogroup b.v. The Airogroup b.v. is a producer of sustainable natural products such as the Airolube range. This is done with an immense passion for safety and the environment, but also with a passion for movement.

A high-tech laboratory is available within the Airogroup complex. All products are developed, continuously tested and improved. Always with a focus on improving application, safety and environmental impact. This way you know that you can rely on safety, durability and quality with a product from Airogroup.
Sustainable • Quality • Loyal • Passion • Safe are the core values and strengths with which Airogroup wants to work together with its partners and build on the development of a clean, sustainable and safe circular bio-economy. So these are also the values that you can find with us in Airolube.