E-Bike & City Chain Oil 100 ml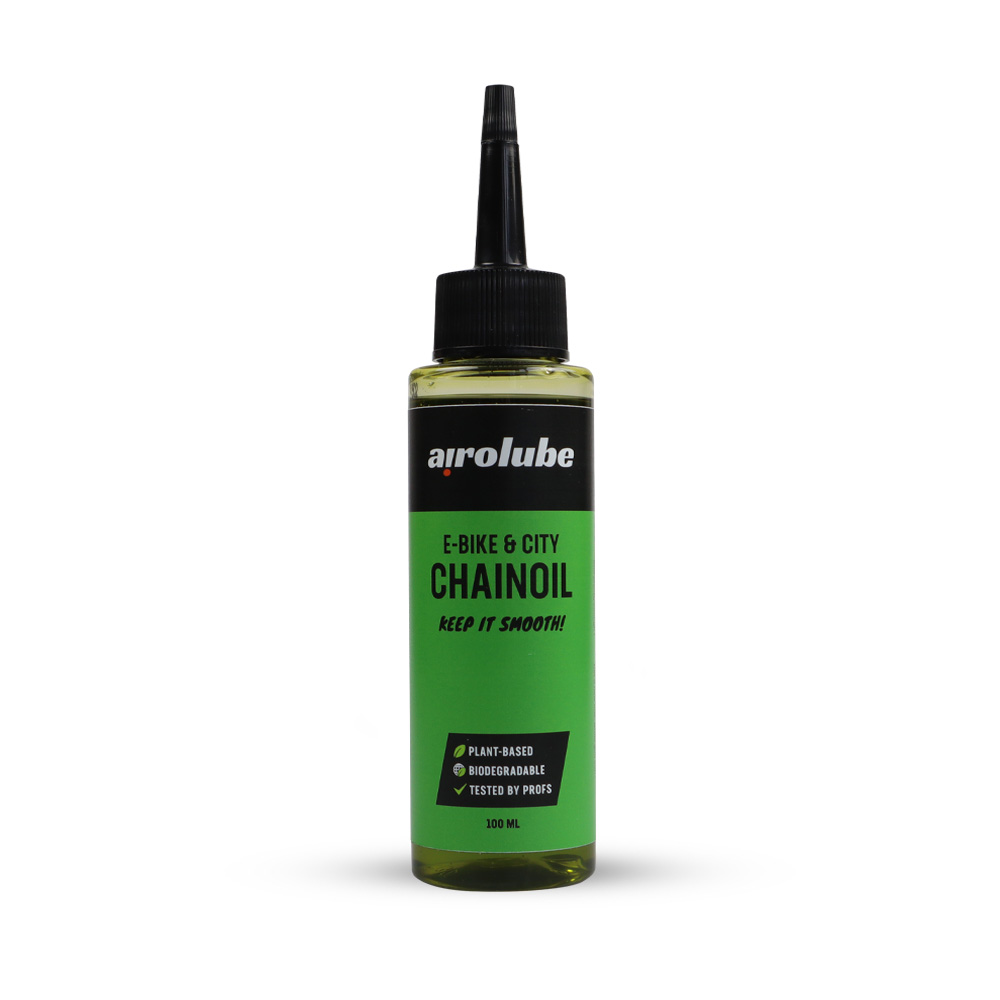 E-Bike & City Chain Oil 100 ml
---

Customers rate us with a 9,3

FREE shipping on orders above € 45,-
Ordered before 16:00, shipped the same day.
Largest plant-based range in the Netherlands


KEEP IT SMOOTH!
Airolube has developed a special chain oil for e-bikes; E-bike & City Chainoil. This can withstand the extra large forces that come with these bikes. The chain oil has an enormous pressure resistance.

E-bike & City Chain Oil is a natural lubricant that keeps the bicycle chain running smoothly. Due to the good water resistance, the chain oil can be used all year round.

The chain oil has been developed on the basis of Dutch-grown rapeseed oil. This traditional oil substitute is ultra sustainable, biodegradable and the packaging is 100% recyclable. The chain oil lubricates the links of the chain and ensures lower friction between the various links and parts. The unique formula of Airolube easily penetrates between the links and protects the chain from rusting, squeaking and cracking.

Additional information
P.D.S.    /    M.S.D.S        

Instructions
Degrease the chain before using the E-bike & City Chainoil. Use a degreaser such as the Airolube Super Degreaser for this. Then apply the chain oil, a drop between each link is sufficient. Leave it for a while and then wipe off the excess oil with a dry cloth.