LET'S KEEP IT CLEAN!
Airolube Extreme Foam Cleaner is a plant-based pre-wash formula for cleaning paintwork on cars, motorcycles, trucks, etc.
The natural formula is easy to dose in the foam reservoir of every foam gun. The salt-free solution ensures that the surface is covered with Extreme Foam. This foam layer loosens stubborn and dried-on dirt from the paint and ensures that it can be removed easily and without scratching afterwards without causing rust.

Extreme Foam Cleaner, like other Airolube products, is biodegradable. The packaging is also fully recyclable.

Additional information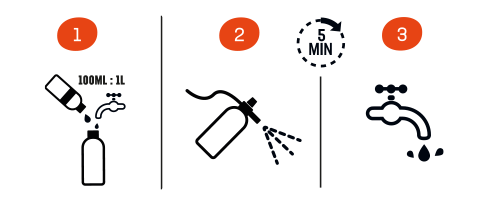 Instructions
Fill the reservoir of the Foam gun with Extreme Foam Cleaner. Set the mixing ratio to 100ml per liter of water. Then make sure that the entire surface is covered with a layer of foam. Then let the foam do its work for a maximum of 5 minutes. Rinse off the dirt with water. Stubborn dirt has loosened. Now treat the surface with Airolube Super Wash or Airolube Wash + Protect for the best end result.