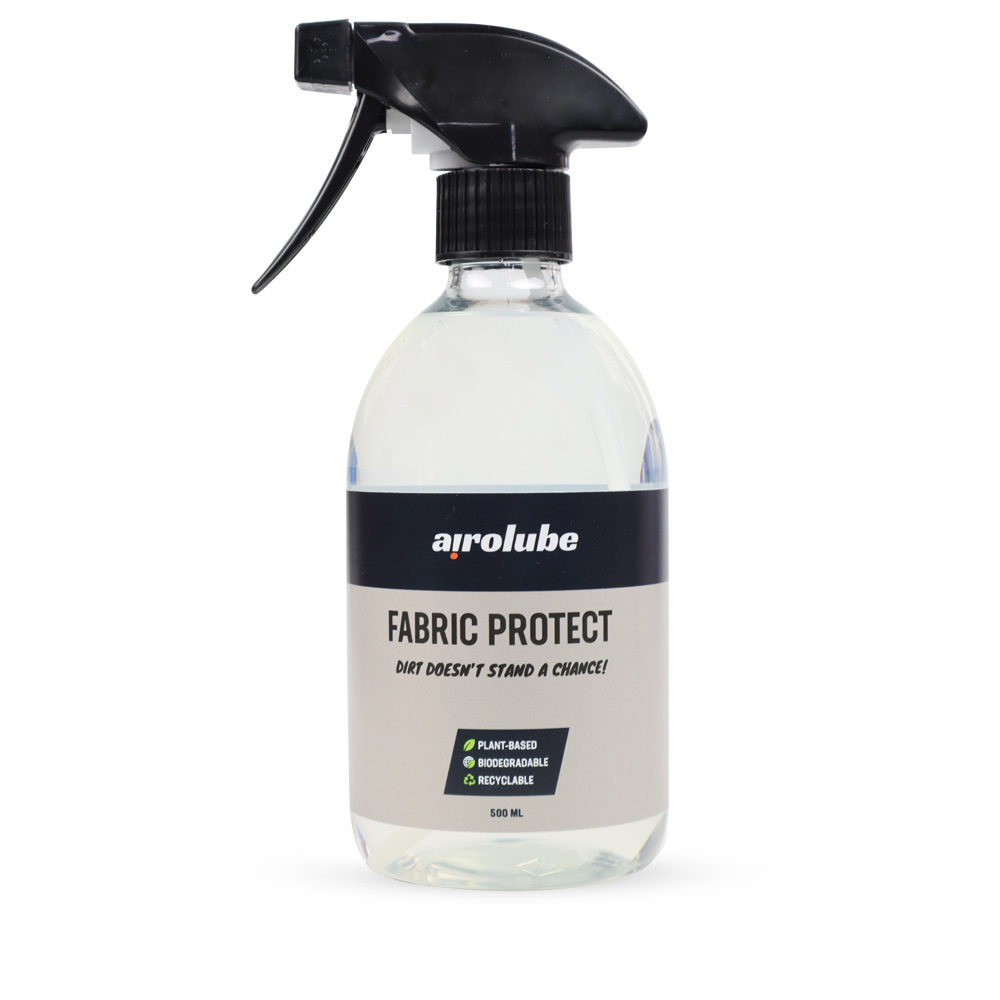 Fabric Protect 500ml
---
---
Free shipping on orders over €25 within the Netherlands. Within Europe over € 45,-. Ordered before 4:00 pm, shipped today. Prices quoted
include VAT.
DIRT DOESN'T
STAND A CHANCE!
Airolube Fabric Protect is a plant-based impregnation agent for protecting fabric coverings.

The unique formula does not allow the adhesion of dirt and moisture to fabric coverings. At the same time it ensures that the upholstery can continue to breathe and thus retain its flexibility and quality. Airolube Fabric Protect is easy to apply. Just spray it, let it soak in and the upholstery is protected.
Fabric Protect, like other Airolube products, is biodegradable. The packaging is also fully recyclable.

Additional information
Instructions
Spray the surface with Airolube Fabric Protect. Then let it dry well for a few hours. After drying, the covering is ready for use again.