Demineralized water 5L Jerrycan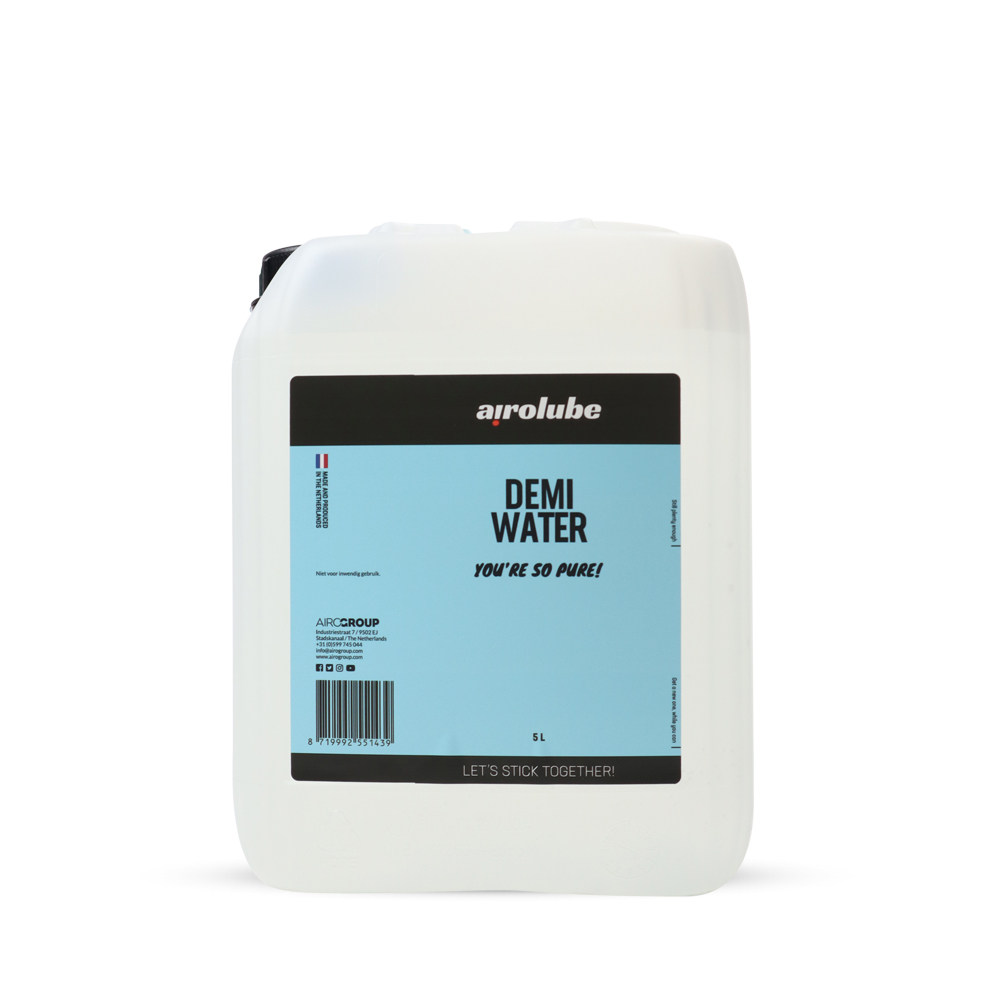 Demineralized water 5L Jerrycan
---
Free shipping on ordersabove € 45.00 and within the Netherlands.Ordered before 17:00, receive next working day. Prices mentioned are incl. VAT
YOU'RE SO PURE!
Streak-free cleaning of your windows, an iron without limescale, water without conductivity. These are a few examples for which Demi Water can be used. Demi Water is water in its purest form. This distilled water is free from salts and organic substances such as, for example, lime. Demi water is also known as Demineralized water. Thanks to Airolube's Duo-Filter technology, our Demi water can also be used as Osmosis water.

Others use Demi Water for:

• Steam irons • Battery water • Wiper fluid • Cooling systems • Glass cleaner •• Steam appliances • Industrial cleaning •
Note: This water cannot be used as drinking water.