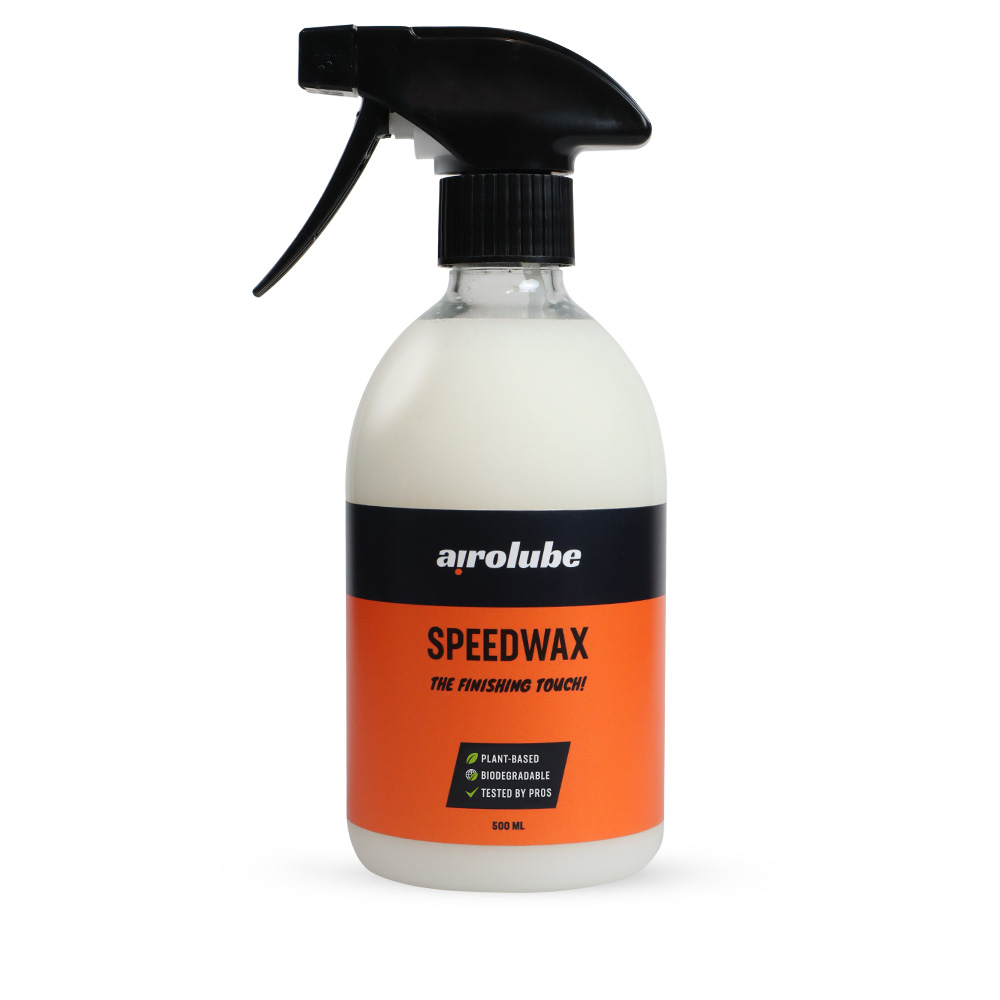 Speedwax 500 ml
---
Free shipping on ordersabove € 45.00 and within the Netherlands.Ordered before 17:00, receive next working day. Prices mentioned are incl. VAT
THE FINISHING TOUCH!
Airolube Speedwax is a wax emulsion for the protection and finishing of paints for bicycles, cars and agricultural vehicles.
The natural formula of the Airolube Speedwax leaves a water-repellent and dirt-resistant wax layer on the paint. As a result, the paint is optimally protected against external influences. Airolube Speedwax gives the paint its showroom look, without the addition of silicone.
Airolube Speedwax is a vegetable formula that is completely biodegradable. The unique composition is safe to use and free of any form of hazard labels. All Airolube packaging is also fully recyclable.