---
Accept the challenge and discover
#TheUltimatePowerOfNature

WE TRANSLATED
THE ULTIMATE POWER OF NATURE
At Airolube, everything revolves around passion. Our passion for sport, cycling and nature.
We decided therefore, in addition to our current line, to put together a high-quality line in which we can use our
knowledge from sport and the power of nature merge into the ultimate products
for the cyclist who wants only the best of the best.
---
TAKE UP THE CHALLENGE WITH
THE ULTIMATE COLLECTION
We rose to the challenge and initiated a lasting change. A change in which everything revolves around the maximum
speed, power and distance. We developed, tested and created the ultimate formulas for cyclists who want to get the
most out of every move.
OUR MOST POWERFUL DEGREASER EVER
The ULTIMATE Chain Cleaner is the ultimate formula for cleaning the bicycle chain! This powerhouse effortlessly deals with the most stubborn grease and puts an end to black and greasy bicycle chains. Make your bicycle chain spotless with this chain degreaser, lubricate your chain with the ULTIMATE Chain Wax and lower the resistance while cycling!
Order the ULTIMATE Chain Cleaner and discover the ultimate power of nature.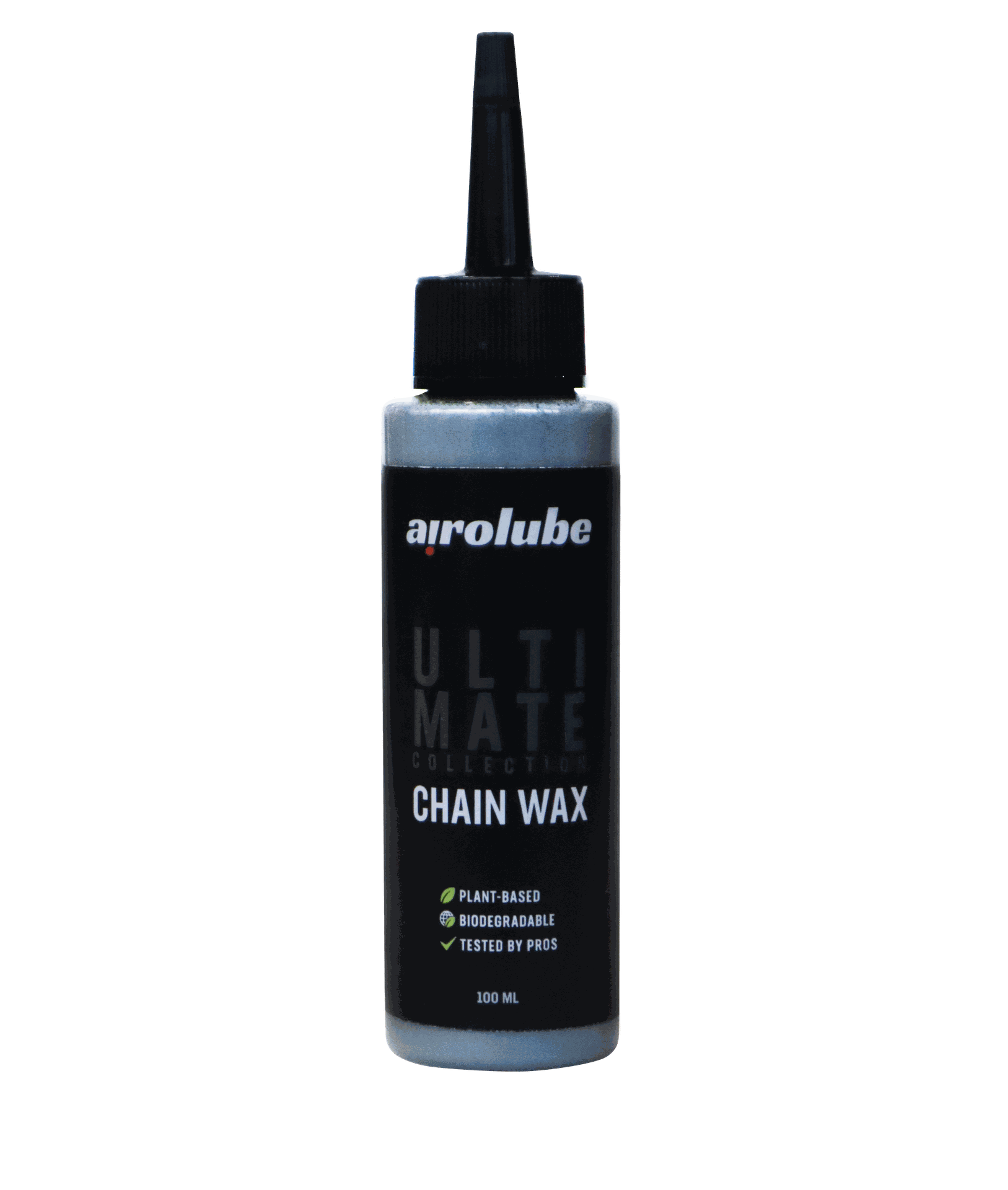 THE FASTEST PLANT-BASED
CHAIN WAX IN THE WORLD
Discover the ultimate power of nature with the fastest plant-based chain wax in the world! With the ULTIMATE Chain Wax we bring our knowledge and the power of nature together to create the ultimate chain wax. This wax has an unprecedented adhesive power and gives your chain everything it needs through all weathers. The ULTIMATE Chain Wax penetrates deep between the links and can withstand unprecedented pressure. Due to the ultimate formula of plant-based ingredients and 19.3% resistance-lowering additives, this wax lowers resistance and you get the most out of every movement. We put the wax to the test extensively and saw distances of up to 400km with just one lubrication!
Discover the ultimate power of nature yourself and order the ULTIMATE Chain Wax.

THEY ALSO ARE FANS OF THE ULTIMATE COLLECTION

We know from our own experiences what you need as a cyclist and have left nothing to be desired when developing this collection. For example, we tested over 100 versions of the chain wax before releasing it. Not only our team is proud of this racing line. Professional athletes, including Paralympic World Handbike Champion Tim de Vries, Dutch street race champion Anniek Mos and Thom Bonder, are also fans of the Ultimate Collection!